The Rent-Meee service received a spot in Koubunsha's magazine "CLASSY" April Issue (Available now!). CLASSY is a magazine for women launched in 1984.
The Rent Me Luke is introduced on their special page for Hobbenglish(ホビングリッシュ).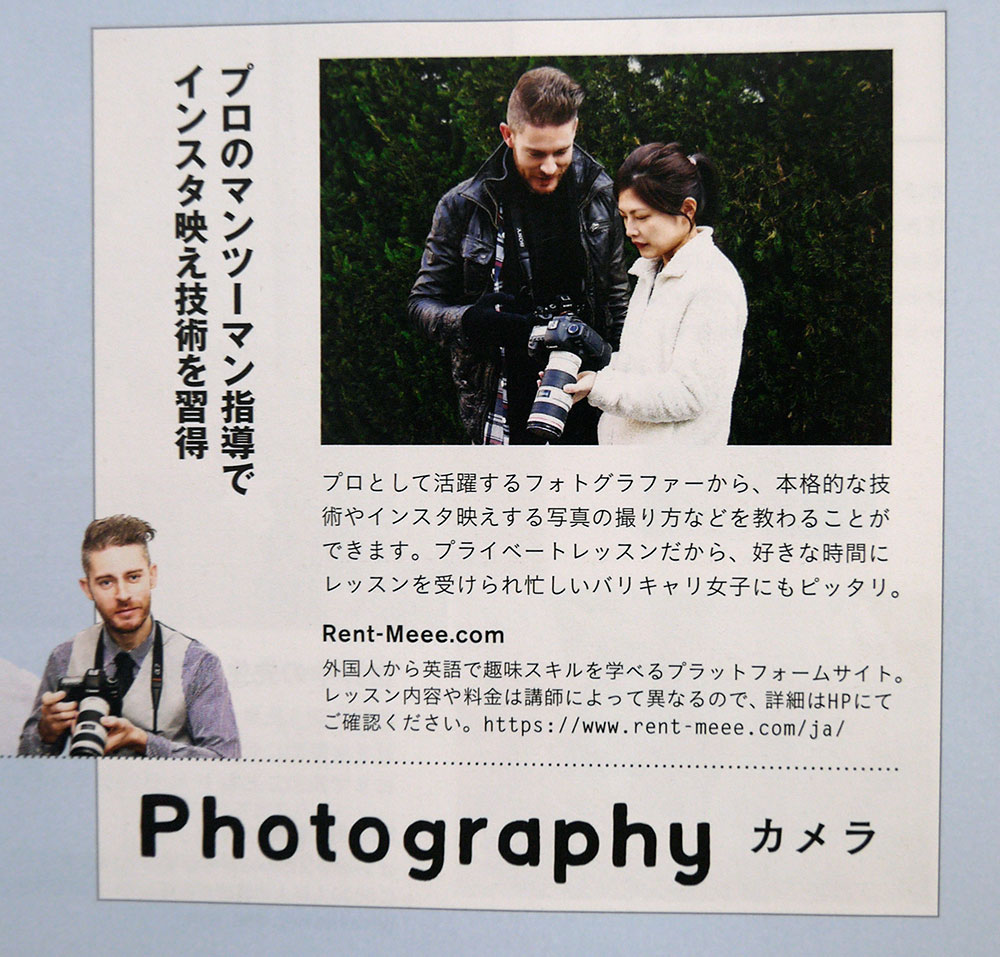 Recently in Japan Hobbenglish, a service that simultaneously carries out a "Hobby" +  "English", is gaining in popularity.
Rent-Meee is Japan's first specialized platform site for Hobbenglish. With Camera, Cooking, Yoga and many other categories.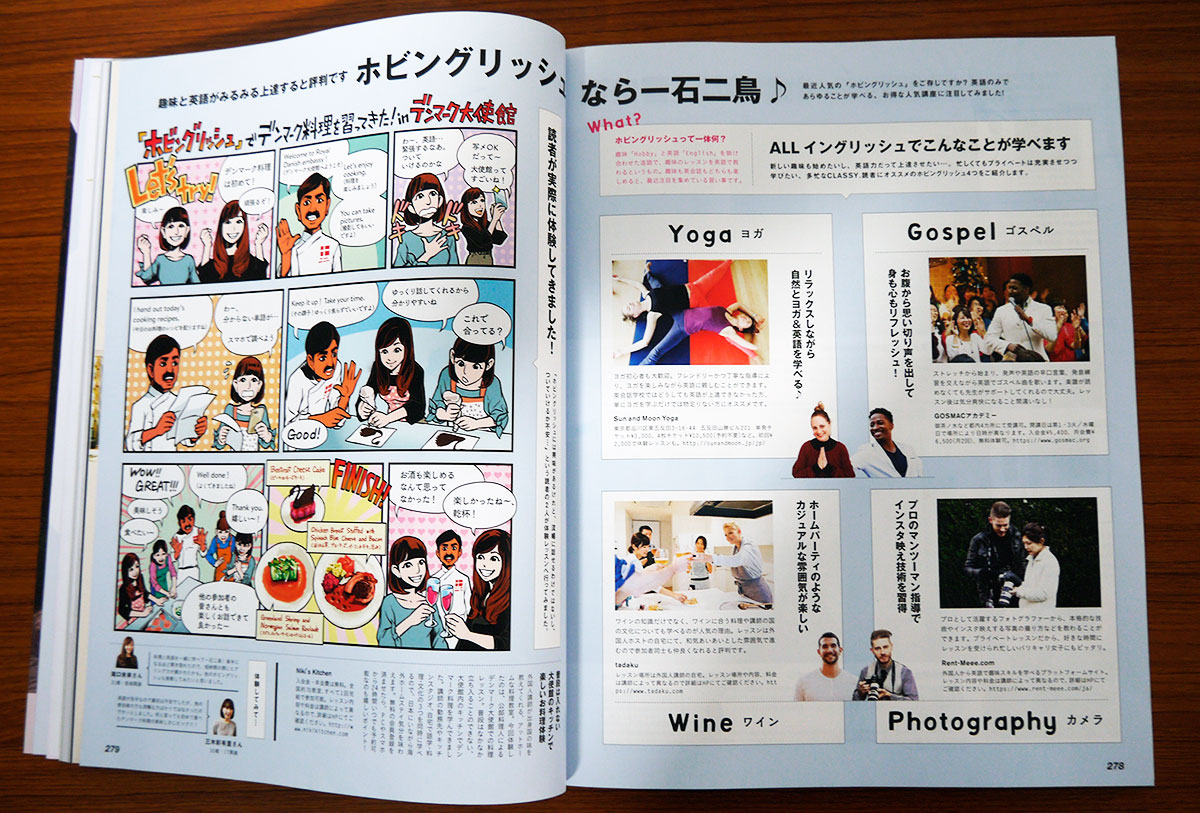 Let's enjoy merging hobbies with English!!
Enjoy Rent-Meee !!
Rent-Meee Official Blog!
オフィシャルブログ