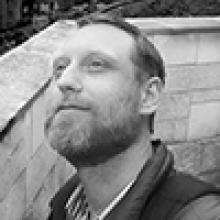 United States of America
Bio
Hi, all.  I'm Andy, a life sojourner, artist, activist, and entrepreneur living with my family here in Yokohama.  After about twenty years of solid practice in adventures and misadventures, I found myself living in Japan and working as the Asia regional window display manager for Forever 21.  Life is strange.  
I realized working a corporate job was not for me though and I wanted to do something more with myself.  I knew for myself, and I know this is true for most of us, that I was probably not fully tapping my human potential or directing my efforts it in the most beneficial ways. So I set out to change it.  Now, I have a consulting business for US residential solar installers and green builders and am building another business that helps both nonprofits and small businesses prosper through co-venture relationships.  
I still love to make art and give myself some time to paint whenever I've finished some important work.
I'm also a huge nature fan, work sporadically with groups like Greenpeace and others around environmental and social justice issues and make vision boards where I am living in Zen inspired natural beauty in the Pacific Northwest of the US. 
That's it.  Pleased to meet you.
Andy
Skills
Gardening
Herb cultivation
Art
Contemporary Art
Oil
Coffee/Latte art
Black tea
Jogging
Meditation
Business
Computer
Excel
Blog
Affiliate
Word
Online shopping
Political science
Sociology
North America
Life hack
Skills I'm Interested In
Art
Fitness
Business
Blog
Affiliate
Programming
Mathematics
Psychology
Economics
Color psychology
Foreign culture
Europe
Language
Japanese Language Level:
Beginner
Badges

Rental tested
This user has been tested by Rent-Meee.com

Community Checked
This rental has been used by a member of the Rent-Meee community.
Reviews
If you don't see a calendar or would like to request another time/rental activity you can message this Rent Me.