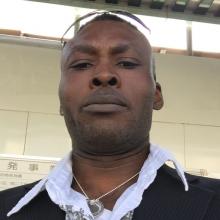 Japan
Bio
 Hello,
 Im,cornelius.Born and grew up in Nigeria.I came to japan 15years ago.Worked in japan factory for 15years and along side trading forex for 10years.I have been through the good and odds of forex trading.I started forex 10years ago as a novice,i traded blindly and lost lots of money but while loosing,i was learning gradually until i was able to understand why i loose and why i win.I have great experience and great information that can be of great help to any struggling forex traders and i have the guidelines to help the novice too.
 Everything i do now is full time forex business.All my life and dream to be a good forex trader has led me to be willing to help those who needs help in this business.
 Apart from being a trader,i am also forex ea builder.See my work here http://bit.ly/2FWNQ5P
 There is nothing much about me
Thank you.
Skills
Jogging
Fitness
FX
Affiliate
Language
English Language Level:
Beginner
Japanese Language Level:
None
Badges

Premium Member
The highest level account. This user is eligible for official Rent Meee events.

Address confirmed
We have confirmed the address of this user.

Rental tested
This user has been tested by Rent-Meee.com

ID checked
We have verified this person's ID
Reviews
If you don't see a calendar or would like to request another time/rental activity you can message this Rent Me.