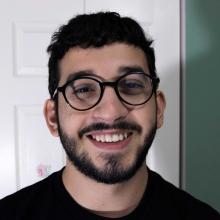 United States of America
Bio
Hello! My name is Norman, and I've been a filmmaker for several years.
Aside from making films, I like video games, movies, music, food, traveling, and meet interesting people from around the world.
こんにちは!ノウマンです。私は撮影監督と編集は幾年です。
好きは映画と音楽と食品と旅行です。
Skills
Drum
Photography
Movie shooting
Editing
Games
Photoshop
Language
English Language Level:
Native
Japanese Language Level:
Beginner
Reviews
If you don't see a calendar or would like to request another time/rental activity you can message this Rent Me.