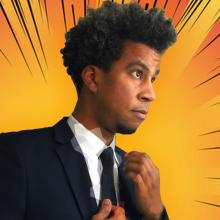 United States of America
Bio
Golf Teaching Pro and Lifelong Musician, Specializing in the Drums, Darryl is truly a valuable resource when it comes to knowledge of sport and music. He is currently residing in Tokyo and is a golf instructor at The Tokyo International Golf Academy. He is also drumming for multiple acts in the city and has been playing the drums and giving lessons for over 30 years. He relocated to Tokyo from New York where he was a Art Director and UI and graphic designer in the fashion industry. He is also a New Media and Marketing consultant here in Tokyo.
Feel free to ask Darryl about any of his skills. He is very open, friendly, and always willing to help. He is offering Golf and Drum lessons here on Rent Meee.
Language
English Language Level:
Beginner
Japanese Language Level:
None
Reviews
If you don't see a calendar or would like to request another time/rental activity you can message this Rent Me.