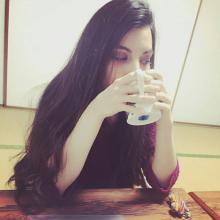 Hungary
Bio
My name is Elin, I'm originally from Hungary but I have been staying in Japan for 4 years already. My dad was a P.E. teacher so I started learning about sports at a very young age. In high school I was obsessed with badminton, aerobics, running, handball and other sports. I started practicing yoga 6 years ago and did my first yoga teacher training in 2015. I finished my training in YMC Medical training school and I have a certificate for teaching yoga from IHTA (International Holistic Therapy Association). After graduation I have been searching and developing my own style. Currently I practice hatha yoga and power yoga mostly, and I enjoy teaching vinyasa flow as well. Of course there is always some space for relaxation yoga too. I love to have a strong body so I always try to challenge myself and my students. I find it hard to stop so I often do moving meditation too. If you like trying fun poses and moving around in comfy yoga wear one day then feel the nice muscle soreness the next, feel free to join me!
はじめまして、エリンと申します。出身はハンガリーですが、4年前から日本に滞在しています。父は体育の先生だったので、私も小さい時からスポーツについて真剣に勉強していました。高校の時は、バドミントン、エアロビクス、ランニング、ハンドボールなどのスポーツが大好きでした。ヨガは6年前から練習するようになって、初めてのインストラクター養成コースは2015年にやりました。インストラクターの勉強はYMCメディカルトレーナーズスクール新宿校でしました。IHTA(国際ホリスティックセラピー協会)のヨガインストラクター資格を持っています。卒業してからずっと自分に会うヨガスタイルを探していました。今やっているのは主にハタヨガ、パワーヨガ、ヴィンヤサフローのヨガスタイルです。もちろん、らラックスヨガもたっぷりやっています。体を強くすることが好きで、たくさん動きたい方是非一緒にやってみてください!翌日の筋肉痛を目指している方も、ぜひぜひ〜〜!
Skills
Other Sports
Personal Training
Yoga
Language
English Language Level:
Advanced
Japanese Language Level:
Advanced
Badges

Premium Member
The highest level account. This user is eligible for official Rent Meee events.

Address confirmed
We have confirmed the address of this user.

ID checked
We have verified this person's ID
Reviews
If you don't see a calendar or would like to request another time/rental activity you can message this Rent Me.