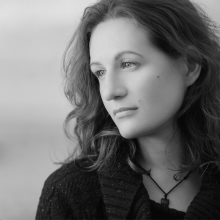 Ukraine
Bio
My name is Iryna and I enjoy working with people to enhance their communication skills. I'm currently working as a personal assistant to an intercultural facilitator and as a Business English trainer so I've had plenty of opportunities to work with a variety of people. The areas I'm of communication that I'm really interested in are public speaking and presentations skills. Human beings have a long history of sharing information through story-telling and it's an ability that is still highly valued today. It's so valuable, in fact, that the pressure to do well has become paralysing for many of us. I'd like to help out because I truly think that with practice and a bit of guidance speechmaking can be, not only effective, but also fun. 
I'm looking forward to working with you! 
Skills
Presentation
Psychology
Business manner
Skills I'm Interested In
Art
Street performance
Photography
Bouldering
Meditation
Yoga
Language
English Language Level:
Native
Japanese Language Level:
Intermediate
Badges

Premium Member
The highest level account. This user is eligible for official Rent Meee events.

Rental tested
This user has been tested by Rent-Meee.com

ID checked
We have verified this person's ID
Reviews
If you don't see a calendar or would like to request another time/rental activity you can message this Rent Me.