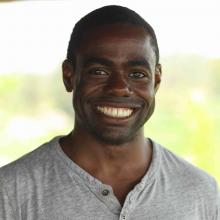 United States of America
Bio
Hey, my name's Guy. I'm a really chill and easygoing guy from New York who has been living in Japan for about 6 years now. I love music and have been playing acoustic guitar for 12 years.
Skills
Guitar
Editing
Personal Training
North America
Skills I'm Interested In
Handmade
Singing
Art
Meditation
Dance
Business
Sociology
Life hack
Language
English Language Level:
Native
Japanese Language Level:
Intermediate
Reviews
If you don't see a calendar or would like to request another time/rental activity you can message this Rent Me.