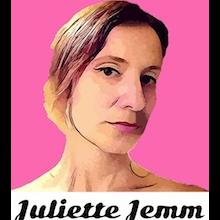 French Republic
Bio
I am a pop music artist in Japan.
I offer you the special music experience of recording your music with me!
You want to record you singing your favorite music? To develop your own sound, to share with the world, or for a special occasion or goal?
I can help you by producing you!
In my class, I will help you select the music that best suits your voice. Then after a quick warm up, we will find how your voice will work with one specific song. And when you are ready, I will record you singing the tune, and in the process you will learn even more about how to be a recording musician. At the end, you will get a digital copy of your work and the satisfaction of having done something concrete with your music.
I can also teach you songwriting, lyrics writing and pop music composition.
Skills I'm Interested In
Singing
Chorus
Karaoke
Instrument
Guitar
Piano
Language
English Language Level:
Advanced
Japanese Language Level:
Advanced
Reviews
If you don't see a calendar or would like to request another time/rental activity you can message this Rent Me.