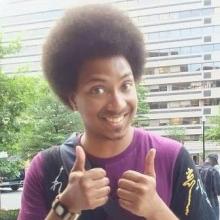 United States of America
Bio
I moved to Tokyo a while ago due to my love Japanese culture. I'm also interested in international business in general. That's why topics like working in Japan interest me. With a lot of experience being a self-starter I hope others can be too! I do a lot of web design and programming and think anyone who's interested can learn if they try. I also do weight training and fitness overall, I've done a lot of personal study and try out different things, friends often ask me for advice on the subject. I also studied psychology in school, its fascinating to me and has so many branches completely different from each other to learn about.
Skills
Editing
Games
World Cuisine
Personal Training
Photoshop
Programming
Psychology
North America
Asia
Life hack
Skills I'm Interested In
DIY
Personal styling
Drum
Sake
Cleaning / Organization
Language
English Language Level:
Native
Japanese Language Level:
Intermediate
Badges

Premium Member
The highest level account. This user is eligible for official Rent Meee events.

Address confirmed
We have confirmed the address of this user.

Rental tested
This user has been tested by Rent-Meee.com

Community Checked
This rental has been used by a member of the Rent-Meee community.


Facebook Verification
We have verified the ID using Facebook

ID checked
We have verified this person's ID
Reviews
If you don't see a calendar or would like to request another time/rental activity you can message this Rent Me.