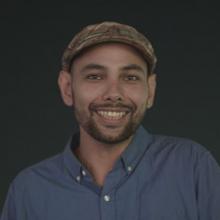 Guam
Bio
Hello there!  My name is Steven LeFever.  I am a multi-faceted artist.  An "eclectic artist" as I like to put it.  I was born and raised on Guam, dancing and writing poetry around 16 years old, then left the island when I was 19 to study communications and theatre at Long Beach State University in Southern California.  It was then when I grew my artistry as an actor and writer.  I moved to Japan in 2012 as an English teacher, and since then I have been growing and practicing my filmmaking through YouTube and other independent film.  I find a way to connect all my art through what I learned as a teenager when I started dancing, that one must feel instead of think.  When you feel, you truly do.  When I understood this for my own self, I realized a man before me has already been echoing sentiments of this philosophy.  Bruce Lee.  He not only taught me principles in martial arts...but in life in general.  I apply that life with all the people I continue to happily meet.  And so, I look forward to meeting you, too!
Skills
Movie shooting
Editing
Martial Arts
Hip hop
Language
English Language Level:
Native
Japanese Language Level:
Intermediate
Badges

Premium Member
The highest level account. This user is eligible for official Rent Meee events.

Rental tested
This user has been tested by Rent-Meee.com

Community Checked
This rental has been used by a member of the Rent-Meee community.

Facebook Verification
We have verified the ID using Facebook

ID checked
We have verified this person's ID
Reviews
If you don't see a calendar or would like to request another time/rental activity you can message this Rent Me.