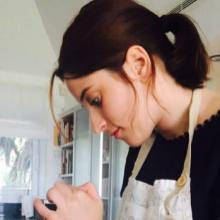 Eastern Republic of Uruguay
Bio
HI! Im Lucy, I am a 23 year old professional patisserie from Uruguay. I just recently graduated from Colegio Gato Dumas, a great culinary institution in my country.
I want to share my knowledge, learn from others and make new friends! That is why I am here. I am doing this also so as to fund my backpacking trip around Japan.
My hobbies are DIY, Make up, reading Murakami novels, watching foreign cinema, drawing, travelling, cooking, and being around animals!
You can expect for us to have a fun time together!, lets share stories while we have a nice slice of cake and coffee!
Lucy.
Skills
Lesson
DIY
Karaoke
Drink
Cooking
Baking
English
Counseling
Fashion
Personal styling
Voice Acting
Skills I'm Interested In
Handmade
Other Handmade
Other Fashion
Other Singing
Drum
Colored pencil
Other Art
Street performance
Movie shooting
Drink
Coffee/Latte art
Black tea
Cooking
Japanese food
Lunch box
Language
English Language Level:
Native
Japanese Language Level:
Beginner
Reviews
If you don't see a calendar or would like to request another time/rental activity you can message this Rent Me.