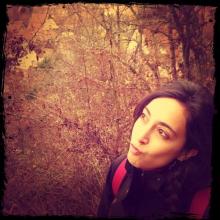 French Republic
Bio
Hello there,
I am a bilingual copywriter, graphic designer and photographer living in Tokyo with a Working Holiday Visa.
This is my third travel to Japan, a country I hold dear since I'm a kid. I have been blogging about this passion for a few years now.
The experience here is also a perfect field for me to practice my photography and writing skills; Tokyo has a lot to offer as it is a great source of inspiration.
I look forward to meeting you and help you with any of my skills.
Oh by the way, did I tell you I cook a lot too?
Skills
Photography
World Cuisine
Blog
Language
English Language Level:
Native
Japanese Language Level:
Beginner
Badges

Premium Member
The highest level account. This user is eligible for official Rent Meee events.

Address confirmed
We have confirmed the address of this user.

Rental tested
This user has been tested by Rent-Meee.com

ID checked
We have verified this person's ID
Reviews
If you don't see a calendar or would like to request another time/rental activity you can message this Rent Me.