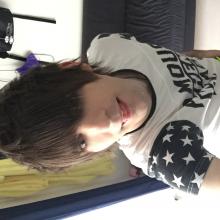 Commonwealth of Australia
Bio
Hi! I'm Australian and I speak English, I've been in Tokyo for about 2 years now, I'm an English teacher. I enjoy video games, TV  and movies. I also like to travel and go snowboarding.
Thank you for checking out my profile!
Language
English Language Level:
Native
Japanese Language Level:
Intermediate
Reviews
If you don't see a calendar or would like to request another time/rental activity you can message this Rent Me.