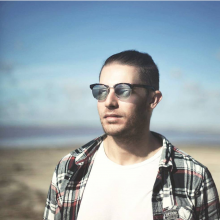 Commonwealth of Australia
Bio
Hi my name is Luke and I am from Australia. 
To quote Liam Neeson in Taken "But what I do have are a very particular set of skills, skills I have acquired over a very long career"
Take that and change is to multiple career's and that's what I'm feel like. 
My career started as a fitness instructor/personal trainer and gym manager. I did this for about 10 years, with great success. I had 5 clients win national completions for body transformations. 
Next, I began to study part time while I was working. Over the next few years I would complete a double degree in Psychology and Marketing. 
Another career path that I took a detour down was photography and cinematography (filming). I would have never though that this would be a career but life is funny in that way. For roughly 5 years I filmed and photographed for weddings, corporate events, short films, commercials and finally for my own personal enjoyment. 
The last stage of my career experience and still current is running my own online business. Some people just have an entrepreneurial way of looking at the world and opportunities and I just so happened to be lucky enough to be one of them. I have now run a successful online business dealing in health products for 5 years. This has allowed me freedom of time and an ability to travel. 
Then I began as an English Instructor at Berlitz Japan, so I have professional experience teaching Japanese students English. However, not everyone can afford to spend so much on a lesson so I would like to make myself available to more people by teaching privately also. 
So, that's me and my skills in a nutshell. :) 
Skills
Photography
Editing
Fitness
Personal Training
Photoshop
Online shopping
English
Psychology
Language
English Language Level:
Native
Japanese Language Level:
None
Badges

Premium Member
The highest level account. This user is eligible for official Rent Meee events.

Address confirmed
We have confirmed the address of this user.

ID checked
We have verified this person's ID
Reviews
If you don't see a calendar or would like to request another time/rental activity you can message this Rent Me.