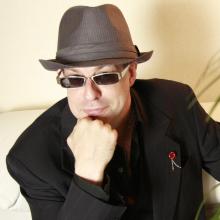 United States of America
Bio
Graduated University of Pennsylvania
Studied Japanese at Sophia University
Worked many years as a bond trader.
Started internet sales company in 2002
started sales of "Perfect Sex" in 2004 (the first combination PDF/video file for how to sex in Japan) Sold about 3000 copies
Produced and sold 神のセックス (Sex God) a how to that focused on the mental aspects of sex. From 2010 has sold 2000 copies
From 2012-2014 was the head teacher of セックスライフ向上委員会 (committe for creating a better sex life) - become famous for
holding live seminars in which teachers used real models to demonstrate advanced foreplay. Students then got the chance to practice
From 2012 to present holds talks seminars on various subjects related to sex, dating, relationships, pick-up and mascullinity.
Was on the TV show モテルの法則 The law of attraction
Has had articles written in 
Nikkan Sports
Yorimeki Hitoduma
Flash
Jitsuwa Knuckles
Daily Spa! (online)
Tocana (online magazine)
 
Badges

Premium Member
The highest level account. This user is eligible for official Rent Meee events.

Address confirmed
We have confirmed the address of this user.

Rental tested
This user has been tested by Rent-Meee.com


Facebook Verification
We have verified the ID using Facebook

ID checked
We have verified this person's ID
Reviews
If you don't see a calendar or would like to request another time/rental activity you can message this Rent Me.