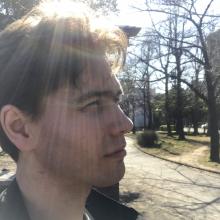 Russian Federation
Bio
Hello! 
My name is Ivan, i'm from Russia.
I have been trained in martial arts (Bujinkan) since 2008 and teaching it since 2011.
In 2013 i started working as a massagist. In addition I have been working 3 years in a rehabilitation center as a massage therapist. The center is majored in different joint and muscle pains, and it is lead by the famous Russian Dr.Bubnovskiy, who invented his own system how of getting rid of pain using different physical exercises.
I visited a lot of massage and osteopathic seminars, and now have a lot of experience working with different people who have different kinds of pain  and sometimes rehabilitation problems after surgery.
Muscles, head, stomach, all kinds of pain are welcome. I will use my experience to treat your body and recommend a detailed set of exercises to live healthier lifestyle.
However, to my mind, treating the body only is not enough. Usually psychological problems will stay using such an approach, and pain will come again.
Almost all the problems in our life caused by psychological core. (This was proved by modern science and some individual researches)
Modern lifestyle is very stressful, and it needs a lot of energy, but sometimes people do not even know their problems so that they are unable to get rid of them.
I finished an 2 year intensive course of psychotherapy seminars lead by the world level psychotherapist and inventor of Integral Neuro-Programming (INP), Ph.D. Sergei Kovalev, one of the best teachers i ever meet!
 He collected all the top effective techniques in a strong solid system, made them even better and created his own integral psychotherapy system.
I will be happy to help you to live the Life You really want!
Like musical instruments, Japanese culture and enjoy life in the best way!
Skills
Martial Arts
Health science
Massage
Psychology
Language
English Language Level:
Advanced
Japanese Language Level:
Intermediate
Badges

Premium Member
The highest level account. This user is eligible for official Rent Meee events.

Rental tested
This user has been tested by Rent-Meee.com

Community Checked
This rental has been used by a member of the Rent-Meee community.

ID checked
We have verified this person's ID
Reviews
If you don't see a calendar or would like to request another time/rental activity you can message this Rent Me.